A multi-lingual freelance writer, Mark Mage puts his skills to work for conducting on-the-spot research, talking to locals, and coming up with articles providing better insight into countries or destinations. He has been published across a wide spectrum of subjects from Renewable Energy, Information Technology, Photo and Video Production, Outdoor and Eco Travel to Economics and Finance.
On top of English, Mark also writes in other languages which include
Clicking on a language above will list a selection of materials Mark has written for that language and market. Materials can also be viewed by media type in order to make it easy for you to browse photos, video footage or text only.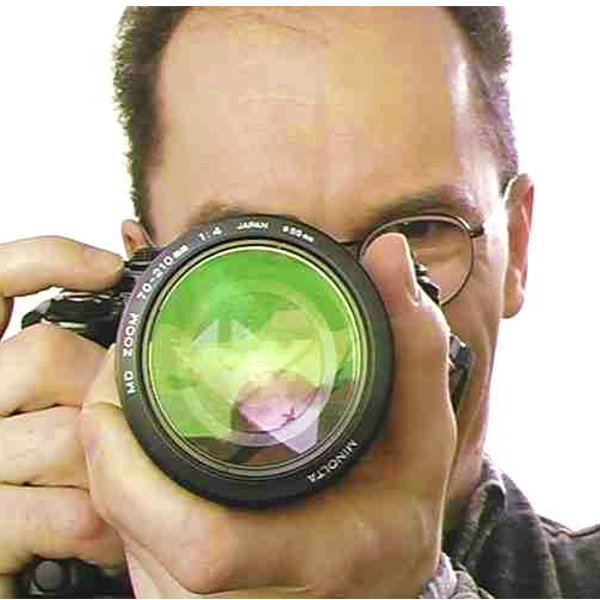 Selected Publications, Latest First
Learning YouTube Studio, published by Cross-Channel Technolgies Ltd, July 2021
Creating Great Marketing Newsletters, published by Cross-Channel Technolgies Ltd, June 2021
The Best and Easiest Ways to Sell Your Photos or Videos, published by Cross-Channel Technolgies Ltd, November 2019
Photo and Video Optimization for Internet Search and Stock Image Profits, published by Cross-Channel Technologies Ltd, April 2018
Europol: No Evidence of Terrorist Financing with Bitcoin, BTC Financial, published Feb 2016
Top Five Tips for Making an Aerial Marketing Video, Steadiflite, published Feb 2016
Major Alt Coins Increasing Across the Board, The DogeCoin Daily, published Jan 2016
A Centralised, Planned Economy Can Only Fail, financialnewsroom.com, published March 2015
Switzerland: Hands-Off Approach to Bitcoin, Bitcoin Financial, published June 2014
Secure Communications in the Age of NSA Surveillance, financialnewsroom.com, published Feb 2014
Auroracoin: Iceland's Own Bitcoin-Style Virtual Currency, for Bitcoin Financial, published Feb 2014
Credit Cards: Over 41% of Profits Consumed by "Fraud Prevention", financialnewsroom.com, published Jan 2014
Bitcoin Given Official Seal of Approval in Europe, financialnewsroom.com, published Dec 2013
Powering Homes or Small Businesses with Off-Grid Renewables, for miniwindsystems.com, published May 2012
Travelling the Smart Route to Scandinavia, for financialnewsroom.com, published in June 2010
Can Micro Wind Turbines Power Your Home?, for miniwindsystems.com, published March 2009
Organic Foods: New EU Directive Not as Good as It Might Seem, ecopen.com, published May 2007
Other languages
Mere end Skove, Klippekyster og Øer i Sverige (2015)
Solceller: Forhøjelse af Tyveri i Europa (2014)
Europa — et Paradis for Bitcoin (2014)
Hauskauf im Ausland, veröffentlicht im Dezember 2015 bei Ferien am See
Bitcoin in Deutschland steuerfrei, veröffentlicht im Januar 2014 bei Bitcoin Financial
Unerwartetes Eingeständnis: Finnlands Gold zur Hälfte weg, veröffentlicht im November 2013 bei Finanzredaktion Hamburg
Hertie, Brinckmann, 1000 Töpfe: Einzelhandel strauchelt überall, veröffentlicht im August 2013 bei finanzredaktion.de
EU will Saatgutkartell einführen, veröffentlicht im Mai 2013 im Kundenmagazin Biolebensmittel und Naturkost (ecopen.de)
Der bessere Weg nach Skadinavien: von Grenå nach Varberg mit Stenaline, veröffentlicht Juni 2010 bei finanzredaktion.de
Edelmetalle: Kurseinbrüche bereinigen den Markt, veröffentlicht im April 2014 bei Finanzredaktion Hamburg
Bescheid wissen über Europa: Was ist "Target-2″, veröffentlicht im Oktober 2012 bei finanzredkation.de
Bundesverfassungsgericht weist Bundesregierung beim ESM-Vertrag in die Schranken, veröffentlicht im September 2012 bei Finanzredaktion Hamburg
Norwegen: Mindestkapital für A/S gesenkt, veröffentlicht im Dezember 2011 bei finanzredaktion.de
Miniwindanlage Airdolphin, Stromerzeugung auf dem eigenen Dach, März 2009 für miniwindsystems.de
Neue Verordnung für Biolebensmittel in Europa, veröffentlicht im Mai 2007 im Kundenmagazin Biolebensmittel und Naturkost (ecopen.de)
Europa: et Paradis for Virtuelle Penger? (2014)
Stöld av Solceller ökar tydligt i Europa (2014)
Sverige blir mer och mer entusiastisk för Bitcoin (2014)