The quick and easy introduction Learning YouTube Studio by Mark Mage has been published in June 2021. It is available in three formats,
eBook edition, use coupon code

PG93R

to claim your FREE eBook version!
While the goal is to distribute the book de-centrally and as independently as possible, all three formats are initially available through Amazon-owned outlets (their regular and regional online store as well as Audible). A hardback edition of the book is in preparation and to be released soon.
Check this page for release information as well as other sources of availability as they are becoming available.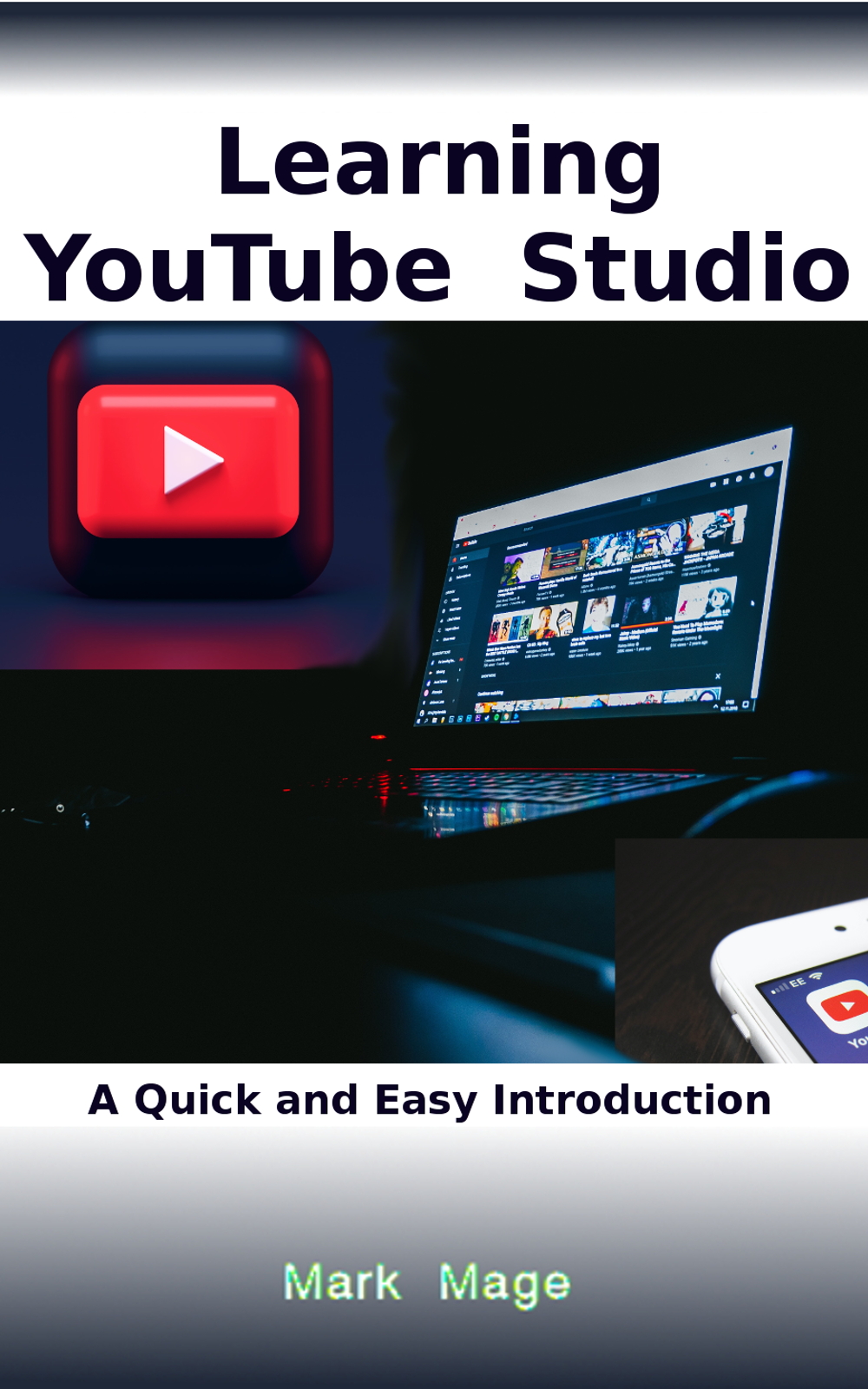 Learning YouTube Studio is meant to be an initial reference for beginners or a "missing manual" helping newcomers to find out about YouTube Studio's available features and functions as well as briefly listing what they can be used for and why — as many of them need to be seen in a wider publication and marketing or search-engine-optimization context. This is where the book may be most useful to newbies (as well as more advanced users who may still need explanations as to the Why of certain features).
The focus of this book is  a step-by-step explanations of the features and functions that allow uploading, managing and even editing your online videos right inside the popular YouTube platform.
Resource link: You can get the Audiobook version of Learning YouTube Studio via Audible.com for immediate and convenient download here.